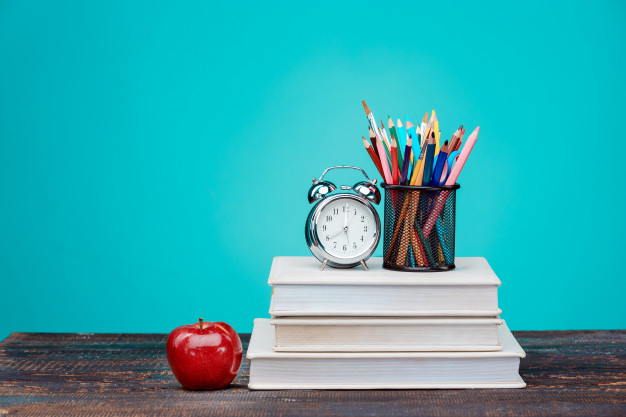 Cambridge Assessment of International Education (CAIE) is recognized worldwide. The department of the University of Cambridge provides educational programs and examinations in over 170 countries. The Central Board of Secondary Education (CBSE) is the most known & opted education board in India, for both public and private schools.
CBSE prescribes the books that are published by The National Council of Educational Research and Training (NCERT), an organization set up by the Government of India. The main subjects offered by CBSE up to grade X are English, Second language of choice, Mathematics, Science, and Social Sciences. The students of grades XI and XII can choose subjects of their choice from around 70 available options. Board examinations are conducted at the top of grades X and XII. Questions in the board exam test the knowledge, understanding, and application skills of the learners with only about a 20% weightage for application skills.
The programmes/qualifications offered by the Cambridge Assessment International are divided into four broad categories based on the age of students the programmes are offered to:
Cambridge Primary (5 to 11 years)
Cambridge Lower Secondary (11 to 14 years)
Cambridge Upper Secondary (14 to 16 years)
Cambridge Advanced (16 to 19 years)
Educational institutes and students find Cambridge International AS and A Levels very flexible.
Schools can offer almost any combination of the wide choice of subjects available.
Students have the freedom to select the subjects that are right for them, they can either follow a broad course of study or specialize in a particular field.
Key differences between IGCSE & CBSE
CBSE follows its own prescribed syllabus nationwide. IGCSE is valid internationally, so students can choose the most recommended textbooks and reference books, Cambridge continues to change as the world changes, new subjects are prescribed every 5 years that match the current trends and changes of the world while old or certain subjects would be removed or changed as needed. The main focus in CBSE is on the accumulation of knowledge with the main emphasis on Maths and Science, IGCSE applies equal focus on all subjects like Science, Maths, Commerce, and Humanities. The main aim is to help students gain an inquisitive approach to all subjects to delve deeper and gain an understanding of the subject on their own.


In CBSE the key focus is on the accumulation of knowledge with the main emphasis on Maths and Science. The course aims to build their knowledge in Maths and Science for their future studies. Whereas IGCSE applies equal focus on all subjects like Science, Maths, Commerce, and Humanities.


CBSE assigns a certain weight to assessments with board examinations which are taken in Class X and the All India Senior Secondary Certificate Examination taken in Class XII. This mode of assessment is based on their ability to memorize, recall and write the concepts. IGCSE tests the students in reading, writing, speaking and listening for languages. The exam is aimed at a wide range of students with varied abilities. Cambridge Primary and Cambridge Secondary 1 & 2 are the examinations conducted by the CAIE board. Subjects like Math, Science and English Language offer a choice between core and extended syllabus to suit the capability of the student. IGCSE students are assessed on the basis of knowledge, analysis and practical application of the skills acquired.


As CBSE is a national educational board, the accepted medium of instructions is English and Hindi. Whereas IGCSE is an internationally recognized curriculum, and therefore the medium of instruction is only English.
Which one is better?
The CBSE and IGCSE curriculum is different, but education that is provided by both the boards is excellent and lays a solid foundation. they will help students gain good quality education required to pursue further studies without any impediments. IGCSE brings international standards to India, and that's something to look for! Cambridge aims at developing learners who are confident, responsible, reflective, innovative and engaged – equipped for success in the modern world. This promotes development of higher order thinking skills in students.
IGCSE curriculum gives them the requisite skill set to successfully tackle imminent challenges of this uncertain world.
More than 10,000 schools are part of the Cambridge learning community with operations in 160 countries. IGCSE may be relatively new, but we already have some great schools in Hyderabad like Solitaire Global Schools that offer IGCSE curriculum.