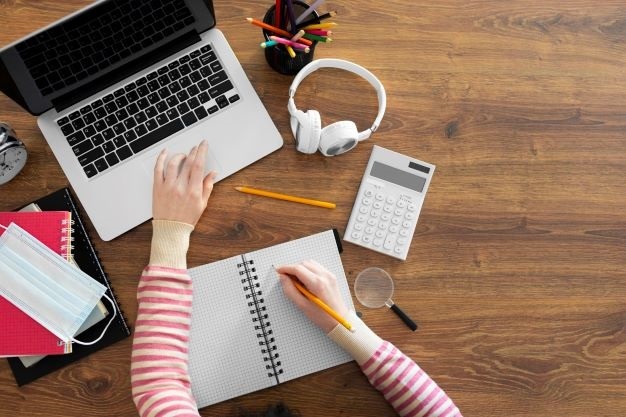 It's been more than a year since COVID 19 was declared a pandemic and nations around the world are still fighting it. Like all the other walks of life, the impact on schooling and education is quite evident. During these difficult times when schools are being closed, exams being postponed/cancelled as precautionary measures; parents are worried about the education of their kids like never before.
With desperate parents looking out for alternatives, online learning platforms have become the new normal for learning in a year or so. Using advanced tools and their faculty, a lot of schools are providing online classes for their students.
But on the other hand, sensing the FOMO (fear of missing out) in parents, the so-called online learning platforms with big brand names have started selling their courses in a big way at hefty prices. Their packaging and marketing are attractive and promising, but are they delivering it and living up to the huge promises they made? Not really. 
Succumbing to false advertising lot of parents signed up with these big platforms and paid hefty amounts hoping for a better future for their kids, only to realize later that they have been shown fake dreams, what they expected was not what they received.
Many parents/ users, feel some of the practices followed by these branded online learning platforms are unethical. Moreover, these platforms do not support school curriculums; they have their standard designed courses, so the kids have to find subject content on their own and learn.
According to Wikipedia page
Byju's subsidiary WhiteHat Jr. was asked to remove their five television advertisements by the Advertising Standards Council of India (ASCI) due to misleading advertisements. WhiteHat Jr. had created a fictional character named "Wolf Gupta" for its social media advertisements, without disclaiming that he was just a character. They often claimed his age to be between 6–14 years who got job offers worth crores in multiple posters.
Byju's was ordered to pay ₹52,000 as compensation to Dinesh Kumar of Aminjikarai. Byju's' advertisement had promised that classes were scheduled to commence in the first week of December 2020. But the classes started one month later in January 2021 at Anna Nagar with no infrastructure and no faculty, and the venue was changed thrice.
More users are expressing their displeasure and disappointment towards these so-called online learning platforms. It's time for parents to be a little careful while choosing what's right for their children when it comes to education and learning.
| | |
| --- | --- |
| Online Learning provided by your kid's school | Online Learning provided by third party apps |
| Will be compatible with the curriculum | Not compatible with the curriculum |
| All subjects and content will be available | All subjects and content may not be available |
| Clearing doubts is an easy process since the faculty is readily available | Clearing doubts has to be scheduled and done over phone calls |
The experience and constant guidance of teachers at your child's school can never be matched with some online tutor, as your child's school will provide personalized attention taking into consideration the issues of the students.